FireFly™ - Hand Control Drone
Regular price $79.99 $39.99 Sale
Want to give your kid a toy they'd never want to put down?
The FireFly™ is perfect for someone who likes cool toys and gadgets. Featured gesture sensing design, it can be controlled with one hand.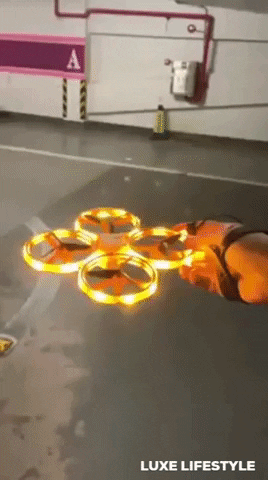 Equipped with a built-in barometer, the altitude hold function provides stable flight at a fixed height until you manually make adjustments with the controller. Lightweight and foldable, you can take it anywhere for fun.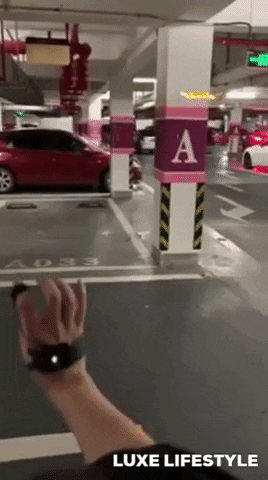 360 OBSTACLE AVOIDANCE: Infrared sensors all around the drone helps it to intelligently avoid obstacles while having a stable flight. 
GESTURE CONTROLLED: Using a hand-sensing remote, the drone can be controlled by the hand in various unique ways.
LED LIGHTING EFFECTS: The rimmed lighting allows the drone to fly at night.
INTELLIGENT SUSPENSION: Allows the drone to be operated close to the ground without hitting it.
EASY TO LEARN: The simple operation allows for quick and easy flying that allows you to learn in no time.
EVERYTHING YOU NEED TO KNOW:
➡ Open the switch button: Throw the aircraft into the air, the aircraft will perform flight sensing, with obstacle avoidance function
➡ Tilt the watch with your hand movements: Enabling simultaneous control of the drone, making it easy and easy to operate with one hand.
➡ Hold down the finger button: The fist rises when it is raised, and falls when the fist is depressed.
➡ Hold down the finger button: Turn left when the fist tilts left, turn right when the fist leans right
➡ Release the finger button: The left side of the fist will fly to the left, and the right side will fly when the fist is tilted to the right.
➡ Release the finger button: Advance when the fist is depressed, and retreat when the fist is lifted up.
➡ Throwing fly sensing mode: No need for remote anti-lock operation, just fly the aircraft with a single throw.
Are you ready for a new, futuristic level of fun? Click Add to Cart to Order Now!
SPECIFICATIONS:
Long endurance lasting up to 15 minutes, with a removable battery and USB cable, it makes it much more convenient for you to charge.
Made of premium material with aerodynamic design, which reduces wind resistance, making your flights easy and smooth.
Package Includes:
1 x FireFly™ Quadcopter

1 x 2.4G Smart-Wrist Remote Controller

1 x Drip Remote Control

1 x 500MAH Lithium Battery

2 x Replacement Wind Blade

1 x Screwdriver

1 x USB Cable

1 x Watch Charging Wire

1 x Instruction Manual
SATISFACTION GUARANTEED - EASY REFUNDS 
If for whatever reason, you decide you are not satisfied, you can easily and quickly contact our helpful customer support to get an easy refund. We just ask that you at least give the product a 2-week try and we'll refund you, no questions!
HIGH DEMAND - FREE WORLDWIDE SHIPPING
Due to extremely high demand, orders take about 9-13 business days to ship and arrive. Please be patient, we are doing our very best to fulfill every order and please remember that are providing FREE WORLDWIDE SHIPPING!